I got out of the reading slump that last month had me in (or maybe I just had more time for reading this month - thank you, fall break and being caught up/ahead on school work!!!)
*This post contains affiliate links, which means when you purchase something through that link, you're helping support this blog at no additional cost to you!*

(Summaries are from Amazon, but all reviews are my own!)
83. Newtown by Matthew Lysiak
(4/5 ★)
The world mourned the devastating shooting at Sandy Hook elementary school in Newtown, Connecticut, on December 14, 2012.
We remember the numbers: twenty children and six adults, murdered in a place of nurture and trust. We remember the names: teachers like Victoria Soto, who lost her life protecting her students. A shooter named Adam Lanza. And we remember the questions: outraged conjecture instantly monopolized the worldwide response to the tragedy—while the truth went missing.
Here is the definitive journalistic account of Newtown, an essential examination of the facts—not only of that horrific day but the perfect storm of mental instability and obsession that preceded it and, in the aftermath of unspeakable heartbreak, the controversy that continues to play out on the national stage. Drawn from previously undisclosed emails, police reports, and in-depth interviews,
Newtown: An American Tragedy
breaks through a miasma of misinformation to present the comprehensive story that must be told—
today
—if we are to prevent another American tragedy in the days to come.
I read
Columbine
and
Parkland
by Dave Cullen during the summer for a reason. I should have done the same with Newtown. I began it just after school started, and took nearly two months to finish it, because I had to continuously put it down for something more uplifting. Its bizarre to me that the Sandy Hook shooting occurred seven years ago already. This book was absolutely heartbreaking, as was to be expected. I have not shed tears from anything other than laughter in over a year, but goodness, this book had them streaming down my cheeks. When the shooting took place, I was still in college, not yet an actual teacher. Every time I read these accounts of school shootings, I am constantly left on edge, re-thinking my plan for if this ever happens in my work place.
84. Where Am I Now? by Mara Wilson
(3.5/5 ★)
A former child actor best known for her starring roles in
Matilda
and
Mrs. Doubtfire,
Mara Wilson has always felt a little young and out of place: as the only kid on a film set full of adults, the first daughter in a house full of boys, a Valley girl in New York and a neurotic in California, and a grown-up the world still remembers as a little girl. Tackling everything from what she learned about sex on the set of
Melrose Place
, to discovering in adolescence that she was no longer "cute" enough for Hollywood, these essays chart her journey from accidental fame to relative (but happy) obscurity. They also illuminate universal struggles, like navigating love and loss, and figuring out who you are and where you belong. Candid, insightful, moving, and hilarious,
Where Am I Now?
introduces Mara Wilson as a brilliant new chronicler of the experience that is growing up female.
As a kid,
Matilda
was hands down my favorite movie, so when I found that Mara Wilson had written a memoir, of course I had to read it. I ended up getting the audiobook from the Libby app, which I like because Mara was the performer. It was a pretty brief read, but fun to learn about her life (which I knew absolutely nothing about) and what she's doing now. I love memoirs. Really, truly, a random person on the side of the road could give me a book and say, "here, read this. I wrote it about myself." and I would be all over it. Famous, semi-famous, or not at all famous, people's stories fascinate me.
85. Dragon Tears by Dean Koontz
(3.5/5 ★)
Harry Lyon is a rational man, a cop who refuses to let his job harden his soul. His partner urges him to surrender to the chaos of life. But Harry believes in order and reason. Then one fateful day, he's forced to shoot a man—and a homeless stranger with bloodshot eyes utteres the haunting words that challenge Harry Lyon's sanity...
"Ticktock, ticktock. You'll be dead in sixteen hours...Dead by dawn...Dead by dawn...Dead by dawn..."
A friend of mine was telling me about the book Dragon Tears that she was reading, and was describing it as really weird. When I realized who the author was, I was like "Yes! Dean Koontz! All of his books are weird! Good, but weird!" Dean Koontz was one of my favorite authors through high school. Its been awhile since I've read anything by him, and I figured with this month being October, it was the perfect time. It was a fun story, but not one of my favorite's of his. I listened to it with audiobook, and the narration of the dog's voice was on point!
86. The Darkest Evening of the Year by Dean Koontz
(3/5 ★)
Who will be with you in the darkest hour?
Amy Redwing has devoted her life to rescuing dogs. But the unique bond she shares with Nickie, a golden retriever she saves in the most dangerous encounter of her life, is deeper than any she has ever known. In one night, their loyalty will be put to the test, and each will prove to the other how far they will go—when the stakes turn deadly serious.
After the last Koontz book, I decided to download all of the audiobook they had of his on Libby. Again, I wasn't super thrilled with this one, but I still enjoyed listening to it. There was a slight element of weirdness than Dean Koontz in known for, but nothing near as strange as every other book of his that I have read.
87.
I Have Lost My Way by Gayle Forman
(4/5 ★)
A fateful accident draws three strangers together over the course of a single day:
Freya
who has lost her voice while recording her debut album.
Harun
who is making plans to run away from everyone he has ever loved.
Nathaniel
who has just arrived in New York City with a backpack, a desperate plan, and nothing left to lose.
As the day progresses, their secrets start to unravel and they begin to understand that the way out of their own loss might just lie in help­ing the others out of theirs.
I love Gayle Forman's books. The most popular are the If I Stay series, which are actually my least favorite. It was hard not to be emotionally invested in the stories of the three main characters. If you like John Green books, you would definitely like Forman's. They're beautiful stories, and are always tied up in some form of a happy ending.
88. Hard Eight by Janet Evanovich
(3/5 ★)
This time Stephanie, Morelli, Ranger. Lula, Valerie, and Grandma Mazur are strapped in for the ride of their lives. Stephanie is hired to find a missing child. But things aren't always as they seem and Stephanie must determine if she's working for the right side of the law. Plus, there's the Morelli question: can a Jersey girl keep her head on straight when more than just bullets are aimed for her heart? And with the Plum and Morelli relationship looking rocky, is it time for Ranger to move in for the kill? Janet Evanovich's latest thriller proves that
Hard Eight
will never be enough.
I'm determined to have finished this series by this time next year, which shouldn't be a problem, because they're pretty quick reads. The downside is that Stephanie Plum continues to be a crappy bounty hunter, which is seriously starting to annoy me. Her lack of common sense was endearing in the first few books, but now that I'm on book eight, I just wish she had some sense of what she was doing. The charm she once held now just makes her look dumb, and quite frankly, much less likeable.
89. False Step by Victoria Helen Stone (3.5
/5 ★)
For days, all of Denver, Colorado, has worried over the fate of a missing child, little Tanner Holcomb. Then, a miracle: handsome, athletic Johnny Bradley finds him, frightened but unharmed, on a hiking trail miles from his wealthy family's mountain home.
In a heartbeat, his rescuer goes from financially strapped fitness trainer to celebrated hero. The heat of the spotlight may prove too much for Johnny's picture-perfect family, however. His wife, Veronica, despises the pressure of the sudden fame, afraid that secrets and bitter resentments of her marriage may come to light. And she's willing to do anything to keep them hidden.
But when a shocking revelation exposes an even darker side to Tanner's disappearance, Veronica realizes that nothing in her life can be trusted. And everything should be feared.
This was my kindle book over the last couple of months. If I'm reading a book, I prefer to have the physical copy versus a digital one, but I've always got one on my kindle app to read when I'm stuck somewhere without a book (or in this case, when I'm at the beach and already finished both books I brought with). I also found that if you have Amazon Prime, you get a free new release kindle book everything! You have to choose from a certain selection, but still, free is free. Honestly, it took me way to long before I started figuring this one out- like I was probably 75% of the way through the book before thinking OMG I KNOW WHAT HAPPENED. It is what it is. An easy read without too much suspense until the end, but still a good enough story.
90. The Guardians by John Grisham (4
/5 ★)
In the small Florida town of Seabrook, a young lawyer named Keith Russo was shot dead at his desk as he worked late one night. The killer left no clues. There were no witnesses, no one with a motive. But the police soon came to suspect Quincy Miller, a young black man who was once a client of Russo's.
Quincy was tried, convicted, and sent to prison for life. For twenty-two years he languished in prison, maintaining his innocence. But no one was listening. He had no lawyer, no advocate on the outside. In desperation, he writes a letter to Guardian Ministries, a small nonprofit run by Cullen Post, a lawyer who is also an Episcopal minister.
Guardian accepts only a few innocence cases at a time. Cullen Post travels the country fighting wrongful convictions and taking on clients forgotten by the system. With Quincy Miller, though, he gets far more than he bargained for. Powerful, ruthless people murdered Keith Russo, and they do not want Quincy Miller exonerated.
They killed one lawyer twenty-two years ago, and they will kill another without a second thought.
Grisham's novels always have me questioning our justice system. I am always left thinking about all of the innocent people who end up incarcerated, and all of the guilty who do not. I feel like some of his more recent books haven't been as great as his earlier ones, but I really enjoyed this one! There were two parts to this story, one was wrapped up nicely, but I felt like the other still had a lot of loose ends. Definitely recommend!!
91. To The Nines by Janet Evanovich (3
/5 ★)
Stephanie Plum's got rent to pay, people shooting at her, and psychos wanting her dead every day of the week (much to the dismay of her mother, her family, the men in her life, the guy who slices meat at the deli . . . oh, the list goes on). An ordinary person would cave under the pressure.
But hey, she's from Jersey.
Stephanie Plum may not be the best bounty hunter in beautiful downtown Trenton, but she's pretty darn good at turning bad situations her way . . . and she always gets her man. In To the Nines, her cousin Vinnie (who's also her boss) has posted bail on Samuel Singh, an illegal immigrant. When the elusive Mr. Singh goes missing, Stephanie is on the case. But what she uncovers is far more sinister than anyone imagines and leads to a group of killers who give new meaning to the word hunter.
In a race against time that takes her from the Jersey Turnpike to the Vegas Strip, Stephanie Plum is on the chase of her life. The unforgettable characters, nonstop action, high-stakes suspense, and sheer entertainment of To the Nines define Janet Evanovich as unique among today's writers.
Another day, another Evanovich story. I ran out of books to read on vacation, but we swung by McKay's on our way through Nashville so I could pick up the next novel in the Stephanie Plum series. I started it on the drive home from Nashville, but then had to put it down to squeeze in the new Grisham release and a book that came in from being on hold from the library. I finished it this month regardless. It was slightly different than the previous books in the series, and probably my least favorite so far. That being said, it did have the quirky one-liners that keep me reading this series!
92. Where'd You Go, Bernadette by Maria Semple (4
/5 ★)
Bernadette Fox is notorious. To her Microsoft-guru husband, she's a fearlessly opinionated partner; to fellow private-school mothers in Seattle, she's a disgrace; to design mavens, she's a revolutionary architect; and to 15-year-old Bee, she is her best friend and, simply, Mom.
Then Bernadette vanishes. It all began when Bee aced her report card and claimed her promised reward: a family trip to Antarctica. But Bernadette's intensifying allergy to Seattle--and people in general--has made her so agoraphobic that a virtual assistant in India now runs her most basic errands. A trip to the end of the earth is problematic.
To find her mother, Bee compiles email messages, official documents, and secret correspondence--creating a compulsively readable and surprisingly touching novel about misplaced genius and a mother and daughter's role in an absurd world.
This book was recommended by a friend and a fun read, and fun it was! It was light, and witty, and I loved the satire of it. The story is written in a letter/email format between all of the characters. I listened to it as an audiobook, which I was apprehensive about at first because her voice was kind of obnoxious, but then I came to appreciate her gusto. It was definitely not the kind of writing I usually go for, but I'm glad I did. The movie was recently in theaters, so I will have to rent it when it comes out!
93.

Someone We Know by Shari Lapena (4
/5 ★)
"This is a very difficult letter to write. I hope you will not hate us too much. . . My son broke into your home recently while you were out."
In a quiet, leafy suburb in upstate New York, a teenager has been sneaking into houses--and into the owners' computers as well--learning their secrets, and maybe sharing some of them, too.
Who is he, and what might he have uncovered? After two anonymous letters are received, whispers start to circulate, and suspicion mounts. And when a woman down the street is found murdered, the tension reaches the breaking point. Who killed her? Who knows more than they're telling? And how far will all these very nice people go to protect their own secrets?
In this neighborhood, it's not just the husbands and wives who play games. Here, everyone in the family has something to hide . . .
You never really know what people are capable of.
Lapena has four books out now - I thought the first two were great, but didn't much care for the third. I was worried this would be a flop as well, but I actually really enjoyed it! There was a lot of secrets and suspense, and the characters with given a lot of depth. You're kept wondering throughout the whole book, as to who the murderer is. I hate that it ended on a cliffhanger, because she isn't one to write multiple books on the same story line, but who knows?! I stayed up all night finishing this one!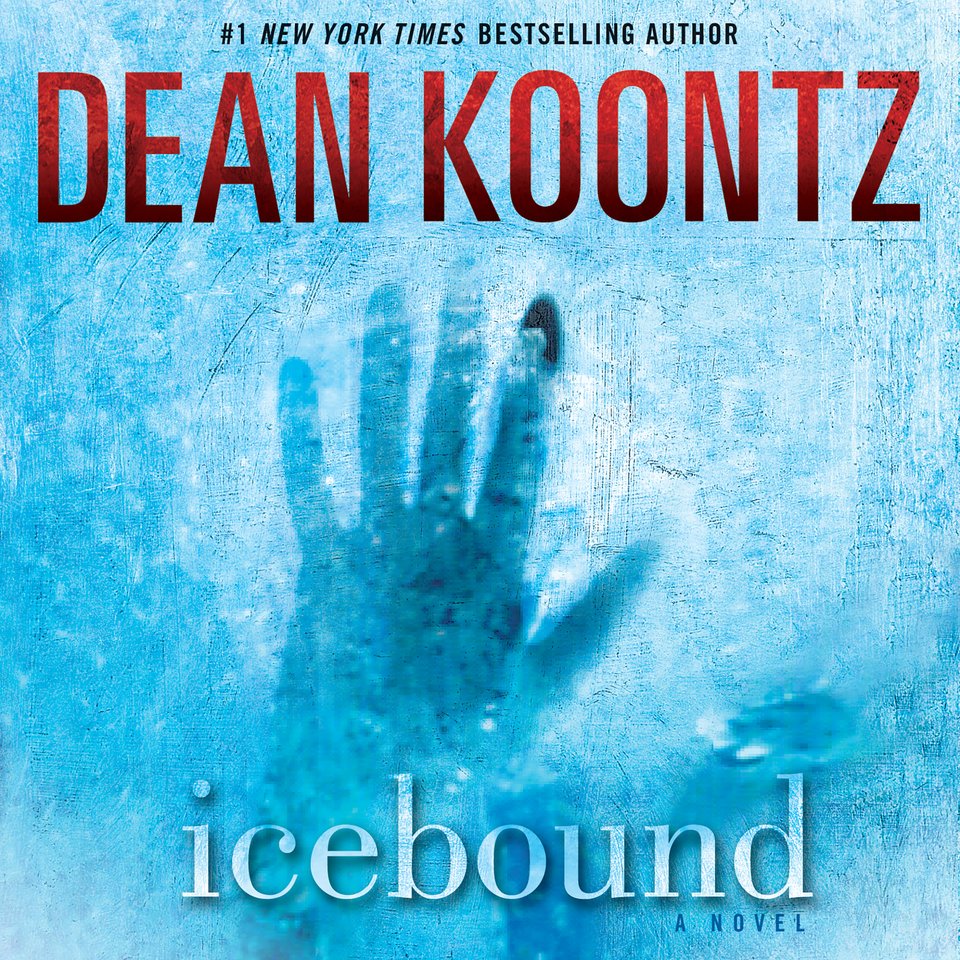 94. Icebound by Dean Koontz
(2.5
/5 ★)
The arctic night is endless. The fear is numbing. Screams freeze in the throat. Death arrives in shades of white. And cold-blooded murder seems right at home.
Conducting a strange and urgent experiment on the Arctic icefield, a team of scientists has planted sixty powerful explosive charges that will detonate at midnight. Before they can withdraw to the safety of their base camp, a shattering tidal wave breaks loose the ice on which they are working. Now they are hopelessly marooned on an iceberg during a violent winter storm. The bombs beneath them are buried irretrievably deep . . . and ticking. And they discover that one of them is an assassin with a mission of his own.
I was quite bored with this one. It is one of Koontz's earlier novels, published in 2000 under a pseudonym, and I didn't like it near as much as I've enjoyed many of his others. For one, it didn't have the weird, horror, sci-fi feel. It was murder based, but that didn't make it any more exciting.
The writing did not flow, the story line was flat, and to be completely honest, I could hardly keep track of which character was which, even with the performer giving them different voices. The whole story line took place in less than a day, which is a short amount of time to write about in such a long novel. It would be different if the book had a lot of suspense, but the only reason I finished it was because I was waiting my turn on all of the other audiobooks I had requested. I highly recommended Dean Koontz as an author, just not this book. He should have left it released under the pseudonym and never claimed it as his.
Reading Challenge: 94/50 books read in 2019
You can find previous book reviews
here
!